New Fenimore Art Museum Exhibitions Announced for 2022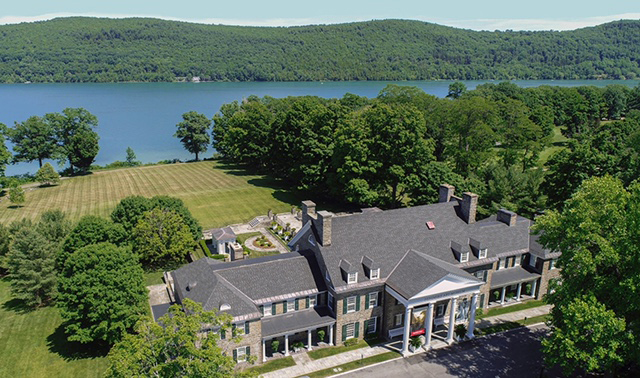 Don't Miss these great Exhibitions at the Fenimore Art Museum
Featuring ever-changing exhibitions of art and culture, tours, book signings, lectures, and gorgeous terrace gardens with panoramic views of Otsego Lake, the Fenimore Art Museum is not to be missed. The museum collection is housed in an impressive neo-Georgian structure built in the 1930s on the site of James Fenimore Cooper's early 19th century farmhouse.
New Exhibitions for 2022
In 2022, the Fenimore Art Museum will present nine new exhibitions alongside its world-renowned collections of fine art, folk art, and Native American art, which includes The Eugene and Clare Thaw Collection of American Indian Art.
The summer is highlighted by two major exhibitions. Drawn from Life: Three Generations of Wyeth Figure Studies (May 7 – September 5, 2022) explores three generations of the venerable Wyeth family, primarily N.C., Andrew, and Jamie. This insightful exhibition examines the process of how each individually honed their expertise of rendering the human form through rigorous academic exercises conducted both in the studio and in some cases, the morgue.
The second, Unmasking Venice: American Artists in the City of Water (May 28 – September 5, 2022) explores the two Venetian worlds depicted by American artists during the late 19th to early 20th centuries and includes work by a diverse group of artists, including Jane Peterson and Henry Ossawa Tanner.
For full exhibit info, please visit fenimoreartmuseum.org
Where to Stay
If you're spending the night during your visit to the Fenimore Art Museum, Grand Colonial Bed and Breakfast offers an outstanding value compared to the inns and hotels located in the Village of Cooperstown.
Immerse yourself in the historic charm of our 1800s Colonial-style house—featuring four en suite guest rooms with modern amenities, free Wi-Fi and parking, comfortable bedding, and a private bathroom.
We're located at 112 W German Street in Herkimer, NY, an easy, scenic 35-minute drive from the Fenimore Art Museum.
Book directly at grand-colonial.com or by phone at 315-982-5004. Cancellation is free for all direct booking reservations.