Roving with Rover: Dog-Friendly Travel in Central New York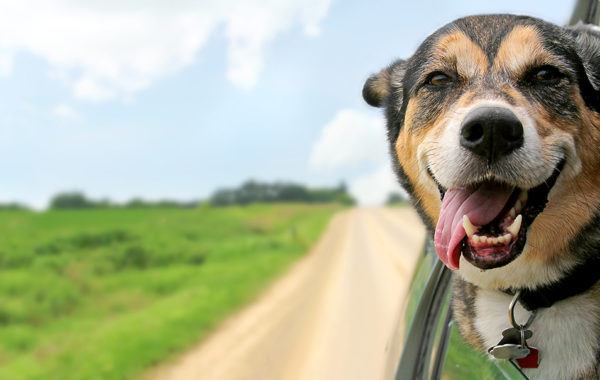 Let's be honest, our dogs are family, and we want to bring them along when we travel. Finding dog-friendly accommodations and activities can be tricky, but luckily there's several unique destinations for dog owners and their pups to stay and visit in and around Herkimer, New York. We've put together a list of the best spots to take your canine companion while visiting the area.
Where to Stay
Grand Colonial Bed and Breakfast
Located at 112 West German Street, in Herkimer, Grand Colonial Bed and Breakfast welcomes people and their well-mannered pooches to stay in any of their four guest rooms upon request. There is a one-time pet fee of $25 per accommodation (regardless of length of stay), and $100 fully refundable cleaning deposit due at check in. Dogs must have their core vaccinations. The guest entrance provides easy access to the outside areas, and the house is set on a large property with a really big back yard where pups can walk and explore. Homemade peanut butter dog treats are sometimes available and always an irresistible favorite of four-legged guests. Pet arrangements must be made by phone at 315-982-5004 before your stay.
Where to Eat and Drink
Salvatore's Pizzeria and Restaurant
Salvatore's Pizzeria and Restaurant, located at 650 ½ W German Street, Herkimer, provides four dog-friendly tables so you can enjoy some classic Italian dining with your pooch. On the menu, you'll find familiar fare like burgers, pizza, pasta, and paninis. Specialty entrees include regional favorites like the Chicken Riggies and traditional dishes like eggplant parmigiana. Salvatore's also offers gluten-free pizza.
Woodland Farm Brewery, located at 6002 Trenton Road, Utica, is home to a dog-friendly patio and plenty of delicious beers. The beers you can find on tap are barrel-aged and made with care by an experienced brewer.
Dog-Friendly Activities to Do
The Herkimer Diamond Mines, located at 4601 State Route 28, Herkimer, offers a variety of activities, but the main draw is prospecting for the famous double-terminated Herkimer Diamonds. The mines are open seasonally from April through November. Dogs are allowed throughout the mines and outdoor picnic area, but must be on a 6-foot leash under their owner's control at all times.
The Old Erie Canal Park Trail- Erie Canal Village
The Old Erie Canal Park Trail- Erie Canal Village, located at 5789 Rome—New London Road, Rome, is a 36-mile-long linear park between Dewitt (east of Syracuse) and Rome. It's designated a National Recreation Trail. This park is very dog friendly. Bring your dog on a leash and walk around the canal. You can park your car at Erie Canal Village to access the trail.
Dogs are welcome at many New York State Parks and area walking trails, but most restrict pets to a 6-foot leash.