The Paw-fect Getaway – Pet Friendly Hotel in Herkimer, NY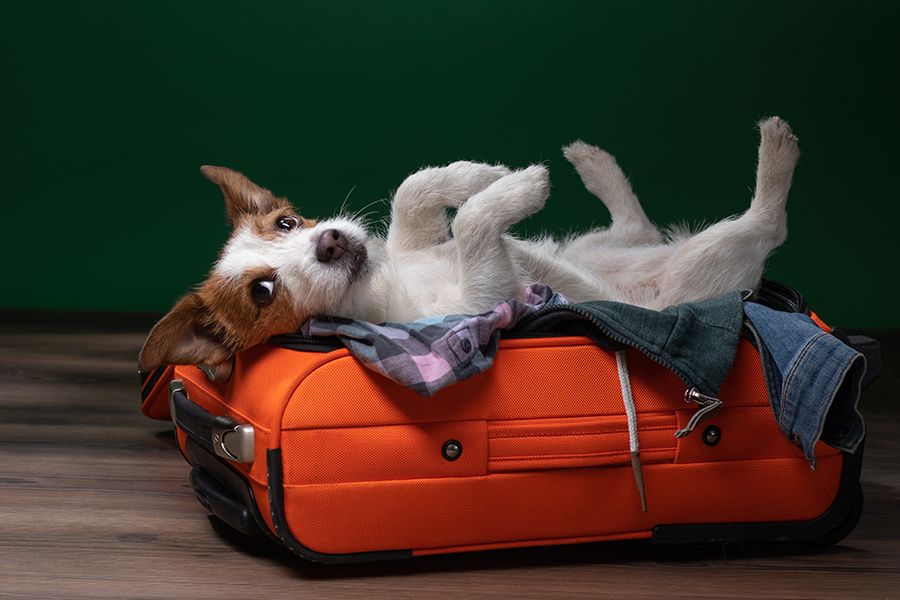 How to Plan the Paw-fect Getaway with your Pet
With pet ownership and travel on the rise over the past year, Grand Colonial Bed and Breakfast in Herkimer, New York, goes above and beyond to make you and your furry friend feel at home.  We've curated some travel tips for hitting the road with your pup.
Here's Where to Pamper Your Fur-Ever Friend
Grand Colonial Bed and Breakfast is Central New York's most dog-friendly hotel!  We're always ready to roll out the red carpet for both two-and four-legged guests.
The Guest Entrance provides easy access to the outside areas, and the Grand House is set on a large property with a really big backyard where pups can walk and explore. Homemade peanut butter dog treats are sometimes available and always an irresistible favorite of pampered pups.
GC Mercantile (our gift shop) offers a collection of Burt's Bees Natural Pet Care products featuring shampoos, conditioners, washes, and other grooming supplies.  In an effort to foster our special partnership with the local animal shelter, we donate a portion of the sale of specially marked items.
"Brick," our well-trained resident rescue dog is always eager to greet incoming guests who wish to say hello.  Unless you specifically request contact, our dog will not be permitted in guest areas while you are staying with us.
We charge a one-time pet sanitation fee of $25 per accommodation (regardless of the length of your stay).  Keep an eye on our Deals page because pets stay free during the month of May (when published), in celebration of Brick's Birthday.
Pet arrangements must be confirmed in advance of your stay by phone at 315-982-5004, email at [email protected], or by checking the specific box on the booking form at grand-colonial.com.
Hit the Road with Your Furry Friend- What to Know Before You Go
Getting your pet ready for a road trip can be a little overwhelming, but with careful planning, you and your pooch are sure to get the most out of any destination.
A veterinarian is your best resource for specific information on your pet's needs.  They can also let you know if the planned trip is a good idea for your pet or not.
Being prepared is essential to enjoying the journey. Spend some time preparing a travel bag for your dog too. Start gathering the basics for the travel bag as soon as possible so you aren't feeling stressed out at the last minute:
Medications
First-aid supplies
Collar and leash
Vaccine certifications and medical records
Phone numbers and resources to provide emergency care
Collar, leash, and carrier
Pet waste bags
Food and water, and bowls
Before getting too emotionally invested in a particular trip, be sure to research the area and venues you want to visit -including any stops along the way- to make sure your pet will be welcome.