Why Baking Makes Us Feel So Good Right Now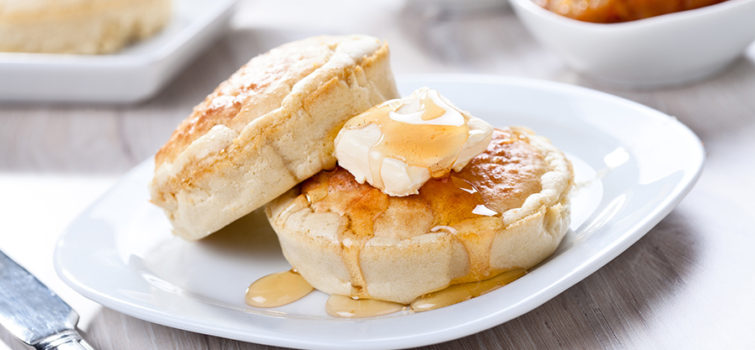 The Coronavirus pandemic will be remembered for many things including endless virtual live-streams, Joe Exotic and Carol Baskin, two months of bad hair days, and an out-of-nowhere sourdough bread baking craze. Yes, COVID-19 has caused many to discover the joys of baking sourdough bread, complete with its hard crust, soft insides, and tangy flavor.
Bread making and baking in general, is an alchemical science that requires time, patience, and precise ingredients. With the total shutdown of American civilization over the past couple months, time and patience have been in abundant supply, and many of us have turned to baking as a way to nourish our souls and our families.  Baking has always been known to be good for the soul.  After all, it is usually done in peace and quiet, and there is no rush involved.
According to a study published in the Journal of Positive Psychology, people who spend time on creative projects report feeling happier and somewhat more relaxed.  Those surveyed for the study reported cooking and baking improved their feelings about day-to-day activities.  We love baking for our guests, and we experience the benefits first-hand each morning when we serve our homemade breakfast.
Baking helps you focus on the present.  It provides you with a sense of satisfaction and accomplishment.  It is calming.  It gives you an opportunity to get creative.  And, it gives you time to unwind in the comfort of your home.  So next time you bake, be happy knowing you're taking care of yourself!
If you're looking for a delicious breakfast bread, this recipe for English Muffin Bread is one of our favorites:
English Muffin Bread
Ingredients:
2 cups whole wheat flour
3 cups all-purpose flour
1 tsp salt
¼ tsp baking soda
1 tbsp honey
2 packages rapid rise yeast or 2 tbsp bulk yeast
½ cup water
Cornmeal
Instructions:
Save 1 cup flour.  Heat liquid ingredients until very warm.  Add to the dry ingredients.  Stir in the last cup of flour.  This recipe is intended to be baked in metal coffee cans.  However, if coffee cans are unavailable, you may use small greased loaf pans.  The coffee cans should be 11- or 13-ounce cans.  Grease the coffee cans generously.  Sprinkle the inside of the cans with cornmeal.  Place 1/3 of the dough in each of the cans.  Cover and let rise until the dough reaches the tops of your cans.  Bake in a preheated 350-degree oven for about 30 minutes or until the top is golden.  Cool and remove from the cans.  Slice about ½-inch thick, toast, and spread with butter or jam.  Yields 3 loaves.