The Baseball Hall of Fame is Open!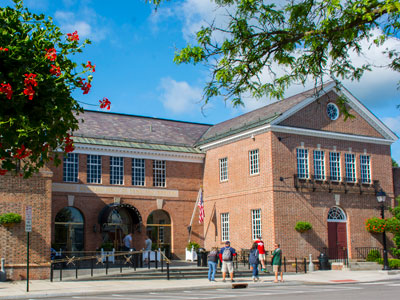 Baseball fans rejoice! We're thrilled to pass along that The National Baseball Hall of Fame and Museum is reopening its doors on Friday, June 26. The Museum's hours will be 9 a.m. to 5 p.m daily.
Timed admission tickets will be available for you to purchase at baseballhall.org on a first-come, first-served basis. These tickets will allow visitors to reserve a specific date and time to enter the Museum, alleviating congestion in the front lobby and throughout the Museum.
Face masks will be required for all staff and guests. Free single-use masks will be available for you at the Museum entrance if you do not have one. The Hall of Fame's larger gathering spaces – the Grandstand Theater, Bullpen Theater, Learning Center, and Sandlot Kids' Clubhouse – will remain closed.
Be sure to check out the brand-new experience, Starting Nine: The Must-See Artifacts from your Favorite Team, which tailors the Museum visit to each fan like never before. This team-themed experience highlights nine amazing pieces for each team among the vast collection of tens of thousands of treasured artifacts preserved in Cooperstown.
Earlier this year, the Hall of Fame's Board of Directors voted unanimously to cancel this summer's Hall of Fame Weekend events. The Class of 2020 – consisting of Derek Jeter, Marvin Miller, Ted Simmons, and Larry Walker – will be inducted on Sunday, July 25, 2021, in Cooperstown, alongside any new members elected as part of the Hall of Fame Class of 2021.
Book your stay at grand-colonial.com and check out baseballhall.org for more resources to help plan your visit to the Hall of Fame in Cooperstown, New York.