The Herkimer Diamond Mines Open in April for the 2020 Season and We Couldn't Be More Excited!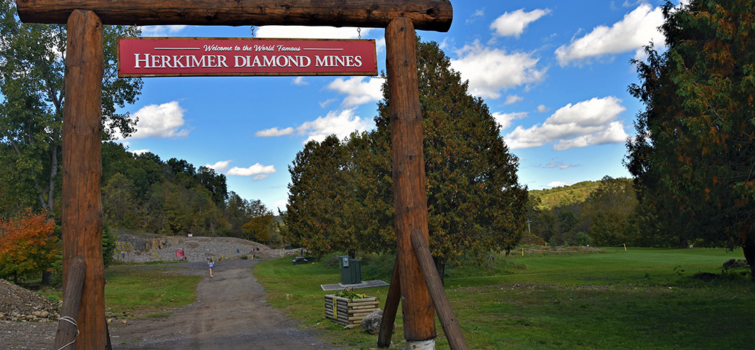 Mark your calendars because mining season at the World-Famous Herkimer Diamond Mines open on April 10, 2020. 
It's been a long winter in Central New York, so we're very excited about the opportunity to prospect for Herkimer Diamonds again in just a few weeks when the Herkimer Diamond Mines open.  This season gives us so much to look forward to, including mining, dining, jewelry-making, and shopping.
Herkimer Diamonds are beautiful double-terminated quartz crystals that formed in Dolostone rocks close to five hundred million years ago!  Found in the Herkimer, New York region, these phenomenal gemstones have a diamond-like shape, thus the name "Herkimer Diamonds."
Prospecting for Herkimer Diamonds is a fun outdoor activity for the entire family.  Check out our previous blog post for everything you need to know about planning your visit and spending the day at the Herkimer Diamond Mines.
Take a video tour of the new Miners' Village and prospecting area at the Herkimer Diamond Mines here:
https://www.youtube.com/watch?v=IWFQL–WJyc&t=12s
Grand Colonial Bed and Breakfast welcomes visitors to the Herkimer Diamond Mines from all over the world.  We are a short 8-minute drive from the Herkimer Diamond Mines, making us the perfect place to stay.  And we promise there's nothing like enjoying our delicious homemade Grand Colonial breakfast in the morning before setting out for a day of fun and exploration!