Mike's Breakfast Muffins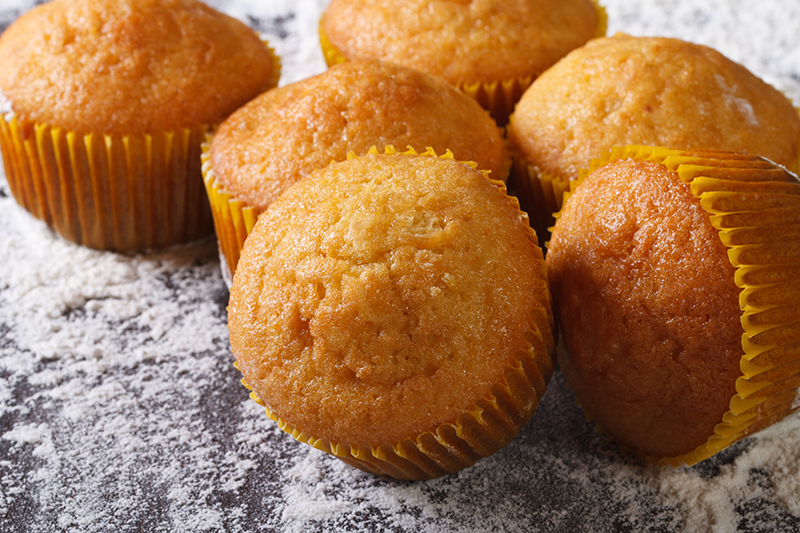 Rise and shine! It's time for Mike's famous breakfast muffins just like we serve fresh from the oven at Grand Colonial Bed and Breakfast. Easy and delicious, these muffins are the ultimate crowd-pleaser and make a perfect quick breakfast or snack. This recipe makes 12 muffins.
Mike's Breakfast Muffins
Ingredients
⅓ cup butter (room temperature)
½ cup sugar
1 egg
1½ cups flour
1½ teaspoon of baking powder
½ teaspoon of salt
¼ teaspoon of nutmeg
½ cup milk
Putting it All Together
Mix butter, sugar, and egg until well blended. In a separate bowl, combine flour, baking powder, salt, and nutmeg. Stir into butter mixture, alternately with milk. Scoop batter into greased muffin tins.
Bake in a 350° oven for about 20 minutes. While the muffins are still hot, roll them in 6 tablespoons of melted butter. Then, roll the muffins in ½ cup of sugar combined with 1 teaspoon of cinnamon.
Notes from Mike
Every oven bakes differently – that's why the bake time on this recipe is an approximation. For the most delicious results, be sure not to overbake these muffins.