Welcome Back to the Fenimore Art Museum!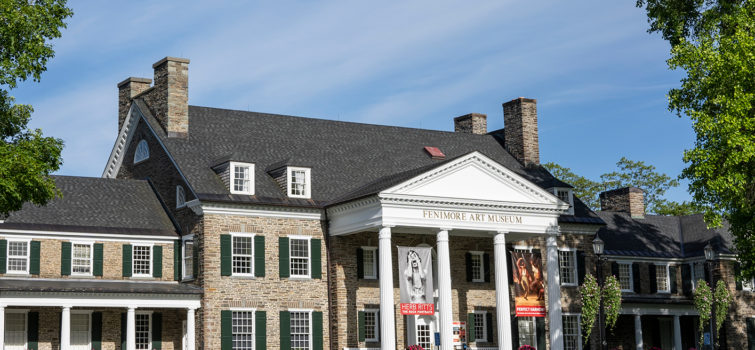 The Fenimore Art Museum in nearby Cooperstown reopened on April 1 with The World of Jan Brett (April 1–May 16, 2021) and Manzanar: The Wartime Photographs of Ansel Adams (April 1–July 25, 2021). The World of Jan Brett features 70 original paintings from thirteen of Brett's bestselling books, showcasing the intricate brush strokes and incredible detail that goes into each illustration. Adams' Manzanar photographs, created in 1943, are a departure from his signature style of landscape photography and serve as documentation of the Japanese relocation camp in California.
"After a year of postponements, closures, and uncertainty, we welcome the public back to Fenimore with a full season of world-class art," said Dr. Paul S. D'Ambrosio, Fenimore Art Museum President and CEO. "The Museum provides a safe and beautiful environment for our guests, indoors and out. Visitors can enjoy the wide-open space and natural beauty of our lakeside location as well as the work of some of the most iconic names in the art world–including Ansel Adams and Keith Haring."
The summer season is highlighted by Keith Haring: Radiant Vision (May 29–September 6, 2021). Fenimore celebrates both the icon and his iconography in this energized exhibition that introduces a new generation to Keith Haring. Featuring an extensive collection of lithographs, silkscreens, drawings on paper, and posters, the exhibition details the full arc of Haring's short but prolific career. Support for this project is provided by I LOVE NY, New York State's Division of Tourism. Museum admission will be free for visitors age 18 and under during the run of the exhibition.
Now on Exhibit at the Fenimore:
April 1–May 16, 2021
MANZANAR: THE WARTIME PHOTOGRAPHS OF ANSEL ADAMS
April 1–July 25, 2021
ELEGANT LINE/POWERFUL SHAPE: ELEMENTS OF NATIVE AMERICAN ART
April 1–December 31, 2021
WATER AS MUSE: PAINTINGS BY MARY NOLAN
April 1–September 12, 2021
HAMILTON'S FINAL ACT: ENEMIES AND ALLIES
April 1–July 25, 2021
The exhibition is sponsored in part by Thomas and Christine Berk, and Joe and Carol Mahon.
KARL BODMER: TRAVELS IN NORTH AMERICA
April 1–December 31, 2021
Sponsored in part by Nellie and Robert Gipson.

Coming Soon!
May 29–September 6, 2021
For more information, please visit FenimoreArt.org.
Fenimore Art Museum, 5798 Route 80, Cooperstown
You can't truly appreciate the Village of Cooperstown without taking in the beauty that surrounds it. Those who make the quick 35-minute drive from Grand Colonial Bed and Breakfast are inspired during a journey through quintessential New York countryside, filled with rolling hills, orchards, and rustic farmlands. The natural beauty of the short trip is as memorable as the museums. Keep an eye out during the summer months and you just might catch a glimpse of the majestic bald eagles who call the region home.
Book your stay with us at grand-colonial.com.
We look forward to hosting you!