Your Guide to Loving Winter in Central New York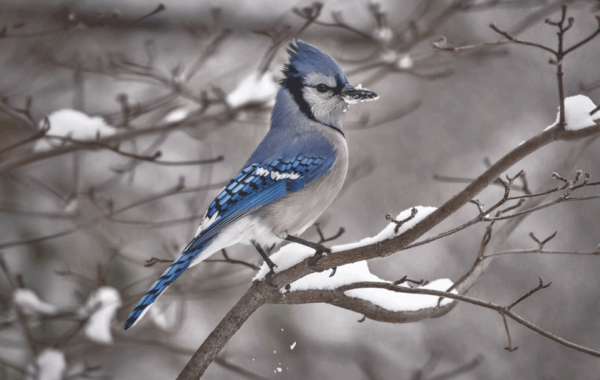 Wintertime in Central New York is awesome. If you don't share the same feeling, odds are that you're just not doing it right. Sure, it's cold outside and getting around in the snow can be a challenge, but few destinations offer the diversity and beauty found in our area. With at least another solid month of winter weather yet to come, put on a few extra layers and make Grand Colonial Bed and Breakfast your home base to experience the season. Trust us, it's worth it.
Visit the National Baseball Hall of Fame
Most of us think of baseball as a summertime activity, but it's a year-round past time in Cooperstown. The National Baseball Hall of Fame & Museum is open throughout the winter months. The crowds are smaller, so winter is the perfect time to take in all the fascinating exhibits at a more leisurely pace.
Taste and Tour Brewery Ommegang
Known to the locals as simply "Ommegang," this is hands down one of our favorite destinations for food and drink because of the atmosphere, as well as the libations. Join Ommegang for Brunch Bingo most Sundays through April from 11am to 1 pm. The cost is $15 per person and includes brunch and a beer.
Outdoor Fun in Cooperstown
With fresh snow on the ground, Glimmerglass State Park is a picture-perfect spot to enjoy outdoor activities. There's hiking, cross-country skiing, and ice skating to name a few. You can also ice skate at Badger Park, located in the heart of the village. Ice fishing is a popular winter activity on frozen Otsego Lake. And don't forget to visit the snow-covered storefronts on Main Street.
Experience Sugaring Off at the Farmers' Museum in March
There is sweet fun planned for everyone from 9 am to 2 pm each Sunday in March. Taste hot maple syrup poured over snow, known as jack wax. Children learn how to tap maple trees. Watch as talented craftspeople work in the Blacksmith shop.
Wagon rides are offered around the historic village from 10:30 am to 1:00 pm (weather permitting). At the Children's Barnyard, admire the Heritage breeds of chickens, turkeys, and sheep. Admission prices to the Farmers' Museum range from $4 for young children to $12 for adults (13+) and include a full breakfast.
Get a Peek at our Wide Range of Wildlife in Herkimer
With nature right in our backyard, you don't have to go far to catch a glimpse of the local wildlife. Bird watching is a major hobby in Upstate New York. In the Mohawk Valley, blue jays and chickadees have been a part of the winter scenery for as long as we can remember. Colorful cardinals and woodpeckers are also common.
The forested area behind Grand Colonial Bed and Breakfast is home to several deer. With snow on the ground, it's easy to see their tracks and fairly common to see them walking in our backyard, especially at night.
Enjoy a Delicious Dinner at PK's Pub in Herkimer
There may be no better way to melt away a cold evening than enjoying a delicious dinner in front of the fireplace at PK's Pub. Serving pasta, steak, ribs and chops, chicken, veal, and seafood dishes, and homemade desserts, PK's Pub is a local favorite.