It's Time to Get Digging for Herkimer Diamonds!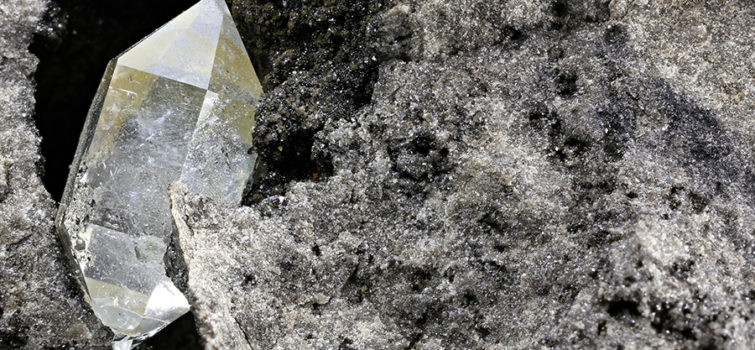 Summer is the perfect season for a road trip and The World-Famous Herkimer Diamond Mines is re-opening just in time.  The Mines are open to the public once again starting June 26, and the shortened season means we've got no time to waste- it's time to get digging!
New for the 2020 season, visitors can take a break at the Canteen Café and enjoy specials like pulled pork sandwiches and lemonade.  The Trading Post is stocked with new and unique jewelry and apparel.  And Miners' Village has been improved with brand new restrooms.
In order to ensure visitors' health and safety, new protocols are in place.  Staff will be wearing masks, social distancing is encouraged, dining tables are spaced out, and mining tools are sanitized between use.
If you plan to prospect for Herkimer Diamonds in the open mines, admission for the 2020 season is $14.00 per person for ages 13 and up; $12.00 per person for ages 5 to 12; and free for children 4 years and under. Admission to the buildings in Miners' Village is free for all and does not require entry into the mines.  If you don't wish to prospect for Herkimer Diamonds, you can always shop, dine, and explore the displays right on site.
Herkimer Diamonds are beautiful double-terminated quartz crystals that formed in Dolostone rocks close to five hundred million years ago!  Found in the Herkimer, New York region, these phenomenal gemstones have a diamond-like shape, thus the name "Herkimer Diamonds."
Prospecting for Herkimer Diamonds is a fun outdoor activity for the entire family.  If it's your first time visiting the Mines to prospect for Herkimer Diamonds, we recommend checking out our previous blog post (https://grand-colonial.com/digging-for-diamonds-a-day-at-herkimer-diamond-mines/) for everything you need to know about planning your visit and spending the day at The Herkimer Diamond Mines.
You can also take a video tour of the new Miners' Village and prospecting area at the Herkimer Diamond Mines here:
https://www.youtube.com/watch?v=IWFQL–WJyc&t=12s
And remember, when you're ready to take a weekend trip by car to a beautiful area away from crowds, we're here to host you!  Prospect for your own Herkimer Diamonds at The Herkimer Diamond Mines and stay with us at our historic bed and breakfast located in the heart of Herkimer, New York.  We're only an 8-minute drive from the Mines and we offer comfortable and unique accommodations.  Check availability and book your stay at grand-colonial.com.